Typhonix at TEKNA's Produced Water Conference
​Typhonix will be present at TEKNA'S Produced Water Conference in Stavanger January 21-22.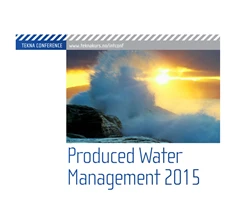 Niels van Teeffelen, who is Engineering Manager in Typhonix, will give a presentation of our new coalescing produced water pump with focus on treatment of oily water and results from prototype tests. The presentation will be part of the session "New Technology" on Tuesday 21. Typhonix will also have a booth at the conference area with presentations of different low shear technologies.